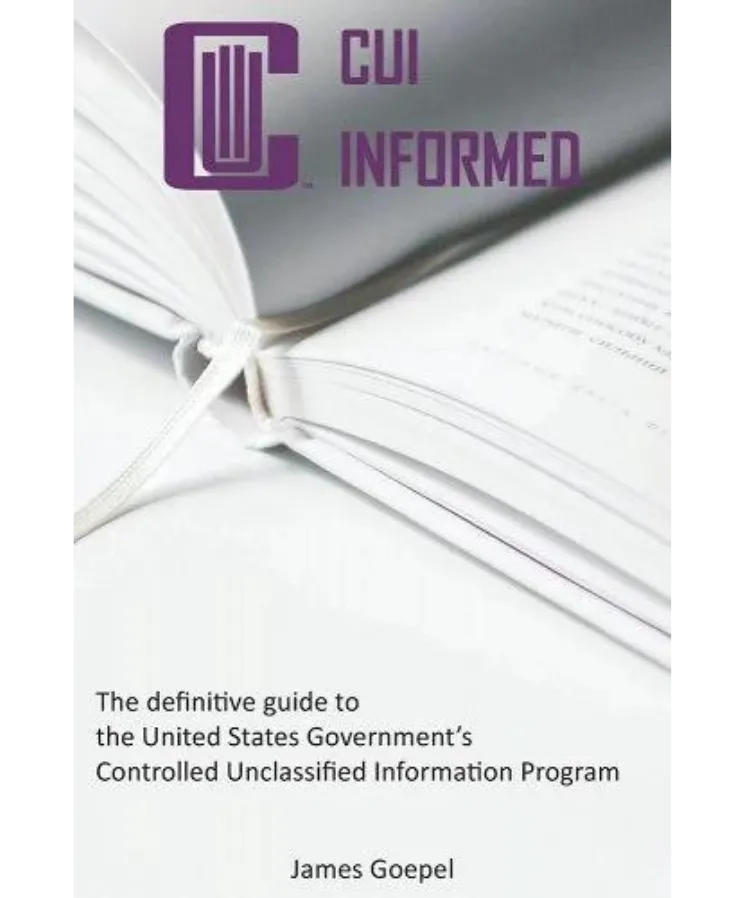 Based on lessons learned as a result of the 9/11 attacks, the United States Government's Controlled Unclassified Information ("CUI") program fundamentally reshapes the way the Federal Government identifies and protects unclassified but still sensitive information. Among other changes, it requires those handling CUI to shift from a "need-to-know" to a "lawful government purpose" mindset and to properly identify and mark CUI before it is disseminated. Transformational changes such as these are never quick nor are they easy, especially at the scale of the United States Federal Government.
As the government adopts these changes, a lot of misinformation is being spread about the CUI program. That misinformation makes it hard for those handling CUI to truly understand what is expected, and required, of them.
That's where this book comes in. It cuts through the misinformation and teaches you critical concepts such as:
How to identify CUI
The difference between designating and marking CUI
Who is authorized to designate CUI
How to properly mark CUI
Who is authorized to handle CUI
The difference between need-to-know and lawful government purpose
How to safeguard CUI
What to do in the event of a CUI spill
And much more!
In short, it helps you become … CUI Informed.
This is the book for you if you are:
a compliance professional,

a Contracting Officer,

a lawyer,

a policymaker, or

are in another role that needs a deep understanding of the CUI program.
If you are looking for a high-level overview of the CUI program, this probably isn't the right book for you. CUI Fundamentals explores the CUI program through a series of 100 questions (and answers!), and is a much easier read. It will give you the knowledge you need to spot potential misinformation without you having to wade through all the gory details of the CUI program.
Available from your favorite bookshop, and from: